Customised Rail Mounted Gantry Crane For Rail Yard
Drawing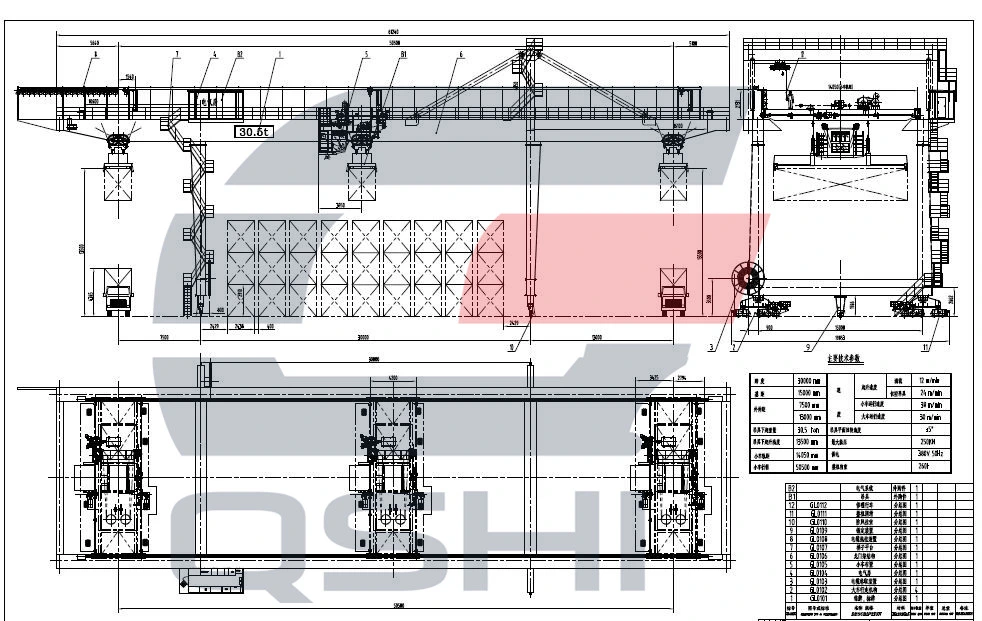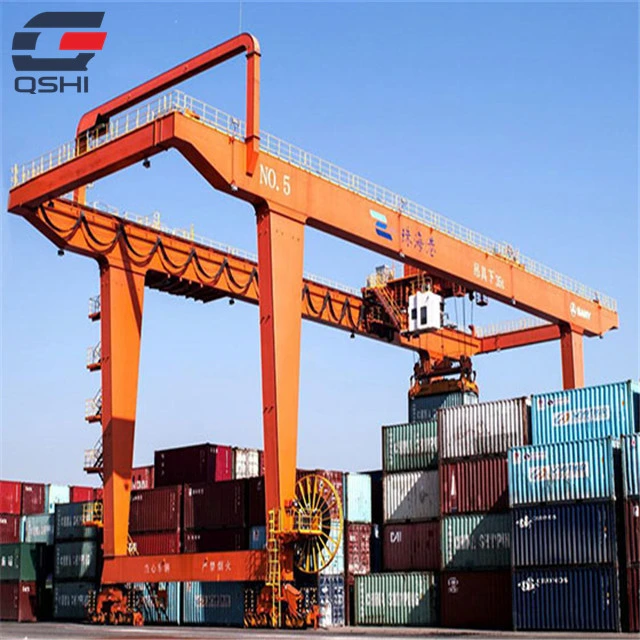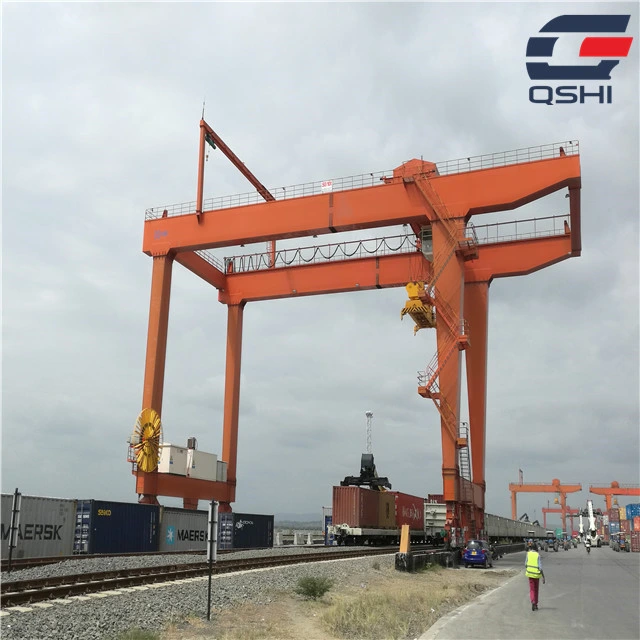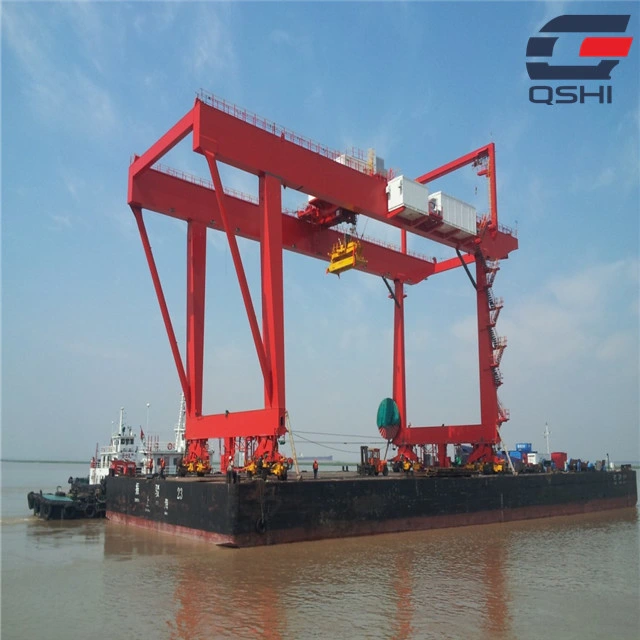 RMG Specification
Item
RMG5508
RMG5530S
RMG5540S
Recommended parameters
Optional range

SWL under soreader(t)

40

41

41

35,41,50,65

10-65

Span(m)

35

30

40

30,40

15-50

Outreach(m)

3/0

5/5

7.5/7.5

4.5,7.5

4-18

Hoist height(m)

21

15.3

18.2

12.4

9.5-21.1

15.3

18.2

Hoist speed(m/min)

Empty load

25

22

20

15,20,25,30

10-40

Hoist speed(m/min)

Full load

50

40

40

30,40,50

20-80

Trollry travelling speed(m/min)

Empty load

70

70

80

60,70,80,90

30-150

Trollry travelling speed(m/min)

Full load

70

100

100

60,70,80,90

30-150

Gantry travelling speed(m/min)

Empty load

40

50

50

40,50,60

30-120

Gantry travelling speed(m/min)

Full load

40

50

50

40,50,60,70,80,90

30-120

Trollry slewing speed(m/min)

/

/

/

1.0,1.1,1.2,1.3,1.4,1.5

Only available for upper and lower trollry

spreader slewing angle

5

5

5

-10~+270or-5~+5

-10~+270or-5~+5

Power supply mode

Cable reel

Cable reel

Cable reel

Cable reel,Touch line

As per client's requirement

Supply voltage

6.6KW

380V

380V

380V,10KW

380V-10KW
Summary of Main System Features
General Control Overview.
• "Crane ON" status.
• Individual Drive ON screens (one for each drive).
• Detailed drive data (motor current, voltage, speed).
• Wind speed and history.
• Spreader status.
• Fault stack.
• Load statistics.
• Maintenance
Advantages of RMG for Yard Stacking
• Suitable for both port and rail terminals.
• Suitable for various yard space conditions.
• Increased yard capacity with wider and higher stack possibilities.
• Reduction in emissions and noise.
• Minimal maintenance.
• Electric supply for energy efficiency and reduced running costs.
Characteristic


1. Lifting appliance flexible box holding technology

Adopt advanced software intelligent deceleration technology, cooperate with hardware detection and protection equipment, dynamically adjust the deceleration time and position in the case, reduce the impact on the equipment and the wheel pressure of the whole machine, and improve the service life and stability of the equipment.


2.

Windbreak anchoring system

It is equipped with two sets of independent anchoring devices to resist horizontal force, four sets of windproof cables to resist overturning moment, and four sets of windproof crawlers or wheel clamps to ensure the stability of the whole machine. It can be equipped with electric iron wedge, wheel clamping device, rail clamping device, top rail device and other wind proof devices, which is convenient and reliable for operation.




3. Intelligent rectification technology of gantry

Through real-time detection of the frame deflection relative to the track, the deflection is used as the control signal to control the frequency converter to adjust the speed of the driving motor in real time, manually or automatically correct the frame deflection, so as to avoid the gantry gnawing the track, ensure the safe operation of the equipment, slow down the wear of the wheel and track, and improve the service life of the equipment.
Note:
In order to offer the most suitable design solution for you, it will be great helpful if you can offer us the following
information to us:
1. Lifting capacity.
2. Span length.(rail center to rail center)
3. Lifting height.(hook center to ground)
4. Have you installed the rails? Do you need us to supply the rails? How long is it?
5. Power supply: Voltage
6. Working condition: what 's the material handling? working site temperature?
7. It would be much better if it is possible for you to offer the drawing photo of your workshop.