Mingdao Crane Electric Traveling Rail Mounted Gantry Crane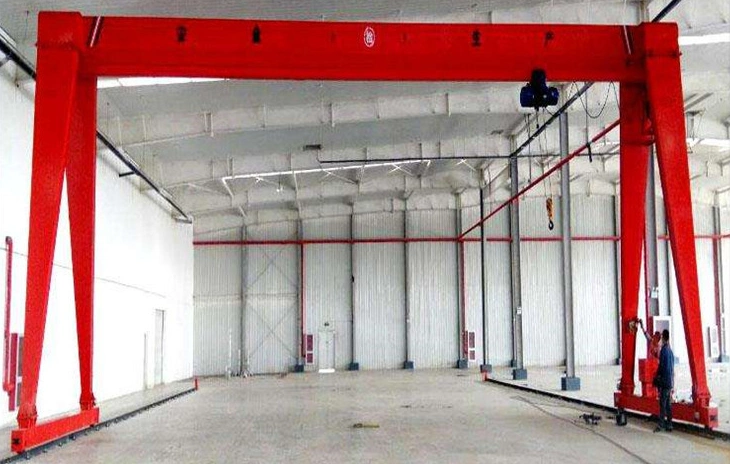 MH single girder gantry crane is the most commonly used light duty crane, widely applied for indoor and outdoor workplaces,
such as storage yards, warehouse, workshop, freight yards, and dock. It is a typical A frame gantry crane and the lifting
capacity of this equipment is in a range of 3 ton to 16 ton to handle small and medium sized materials. The metal
structure of this lightweight gantry crane is usually designed with box type. For outdoor working environments with
strong wind, truss gantry crane is more often used to reduce wind resistance.
This light duty gantry crane is ideal for lifting and transferring small and lightweight loads from one place to another so as
to boost productivity and realize a high economic growth, which is widely applied in a large variety of fields, such as
construction site, railway, port, workshop, and shipyard. This
type
gantry crane comes in various types and each type
is designed for different purposes. According to different girder designs, the light gantry crane can be divided into single
girder and double girder. Besides, we supply fixed and adjustable gantry cranes to serve your specific uses.
It is composed of beam, support legs, crane travelling mechanism, trolley, electric equipment and so on.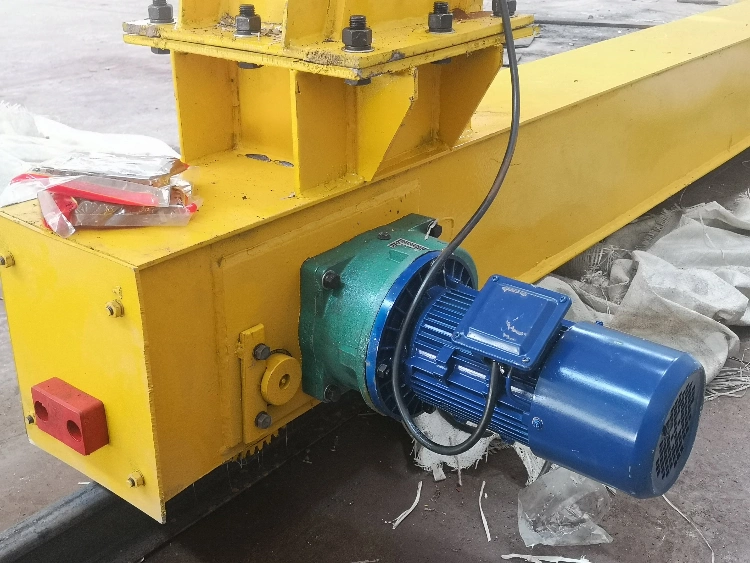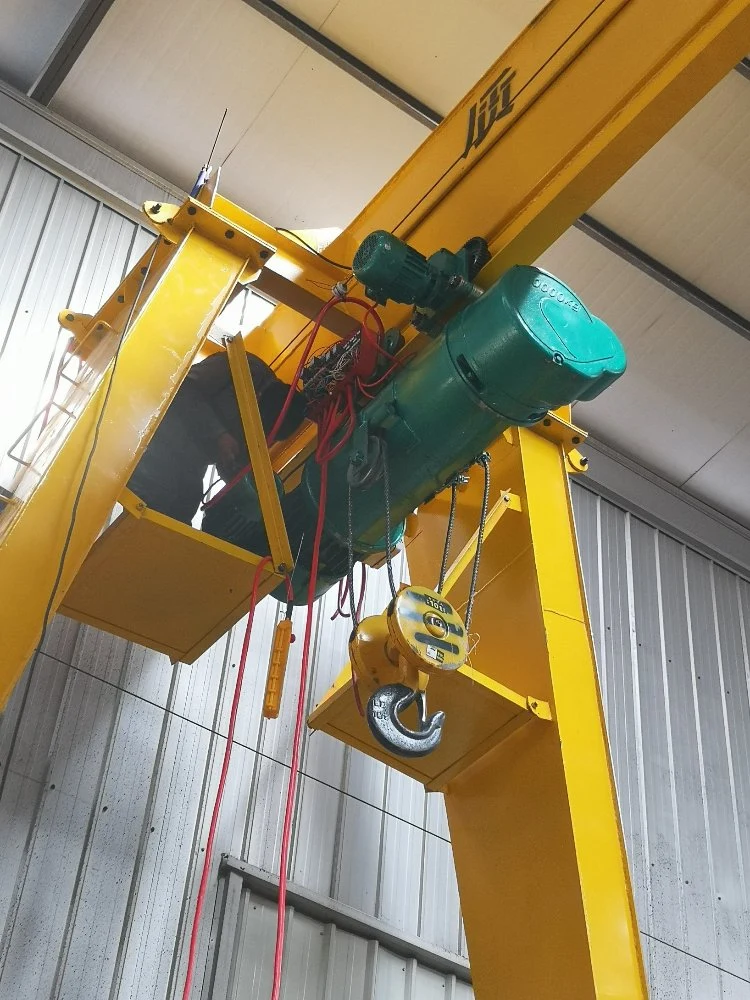 It has box type and trussed type, box type has characteristic of slim body and strong lifting capacity; trussed type has
characteristic of small windward surface, small
self
weight and strong lifting capacity.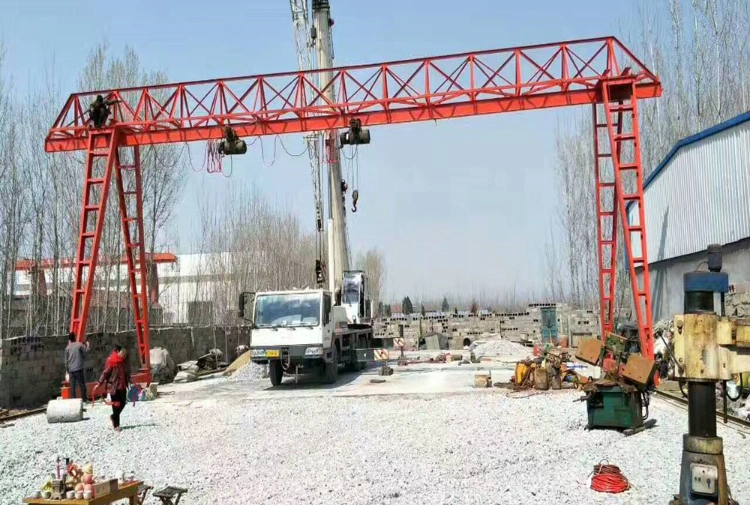 TRUSS TYPE Gantry Crane
Control method:Pendent button control / radio remote control
Main Parameters List
Crane Traveling Mechanism
Traveling Speed(m/min)
20
Motor
Type
Cone Squirrel-cage
Power(kw)
ZDY21-4/0.8X2
Hoist Lifting Mechanism and Traveling Mechanism
Electric Hoist Model
CD1,MD1,HC
Lifting Speed(m/min)
8 0.8/8
Span(m)
12-30
Lifting Capacity(t)
3-32Ton
Lifting Height(m)
6,9
Traveling Speed(m/min)
20
Motor
Cone Squirrel-cage
Work Duty
Intermediate Jc=25%
Power Supply
380V 50HZ 3P
Wheel Diameter
Φ270 Φ400
Reducer
ZSC650 ,LD
Customized made gantry crane accepted according to client
'
s actual using conditions.
Safety Devices for MH Gantry crane:
To guarantee the normal operation of crane and avoid the personal casualty and mechanical damage, the safety device we provide are not only the electric protective devices or alarm bell but also other equipments as following:
1.Overload Limit Switch
2. Rubber Buffers
3.Electric Protective Devices
4.Emergency Stop System
5.Voltage Lower Protection Function
6. Current Overload Protection System
7. Rail Anchoring
8.Lifting Height Limit Device



Installation for customers: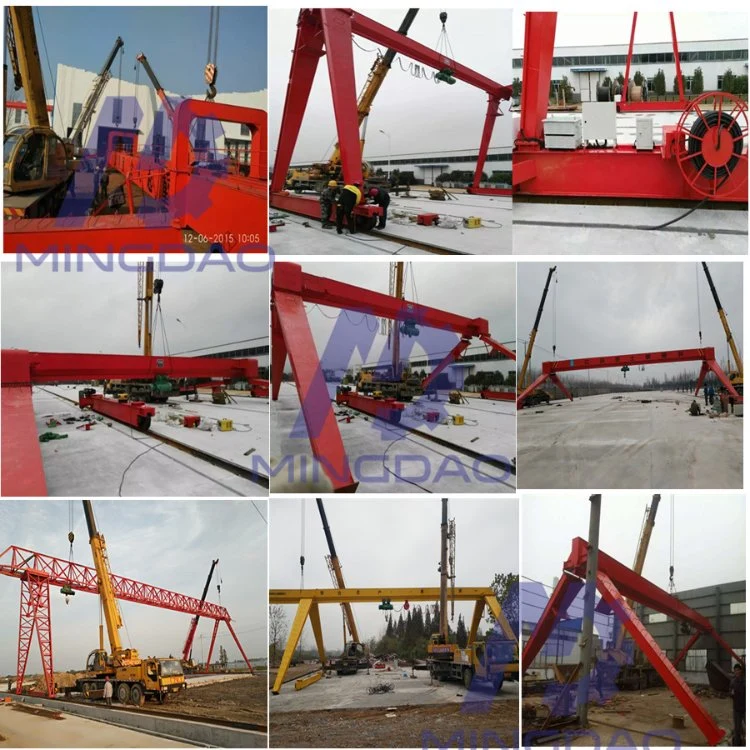 FAQ

Q1. Can the cranes be customized?
Yes,every customer's working condition is different, all of our products can be customized depend on customers' requirements. Please give us the information as clear as you can, so we can give our best design to suit for your demands.
Q2. How many operation methods for my selections?
We provide pendent controller with push button control type, remote control type or cabin control type.Please tell us what kind of operation way you need.
Q3. I have low headroom in my workshop, is it possible to install a crane in it?
We have special products for low headroom workshop, our engineer can give the best design according to your dimensions.
Q4. Do you supply lift tools?
Yes, we can provide any kind of lifting tools such as hook, electromagnetic, grab bucket etc...
Q5: In order to offer the most suitable design solution for you, it will be great helpful if you can offer us the following information to us:
1. Lifting capacity.

2. Span length.(rail center to rail center)

3. Lifting height.(hook center to ground)

4. Have you installed the rails? Do you need us to supply the rails? How long is it? 5. Power supply: Voltage.

6. Working condition: what kind of material to lift? temperature?

7. It would be much better if it is possible for you to offer the drawing photo of your workshop.
Gantry Crane Details: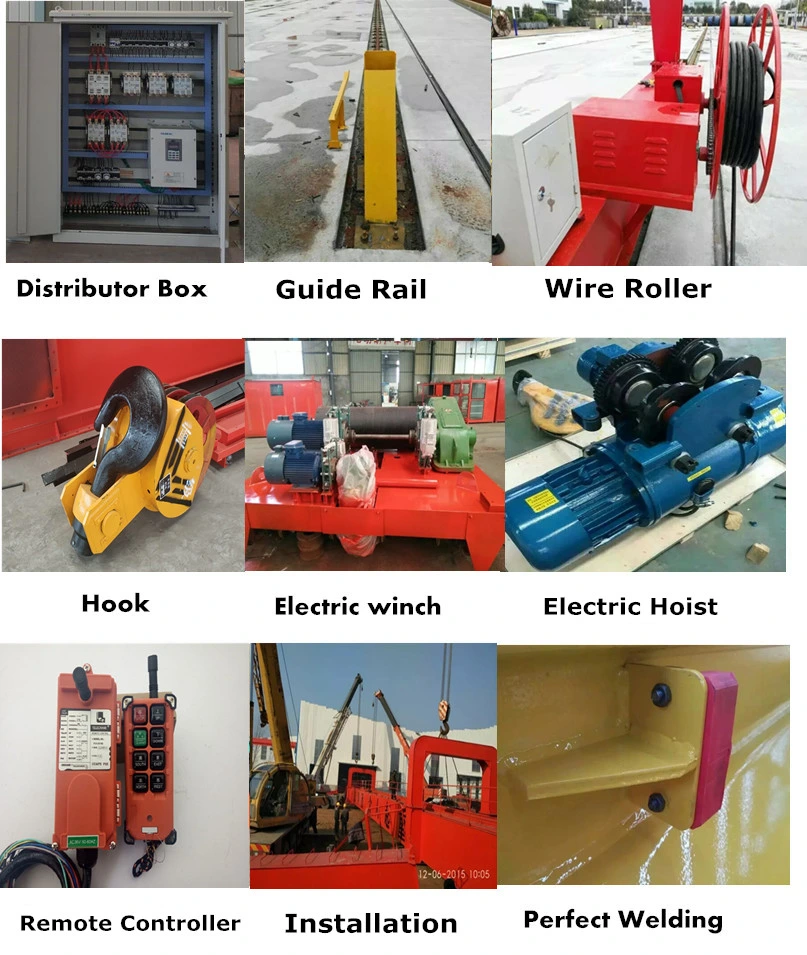 Company Introduction:
We are a member of China Lifting Industry Association, safety-recognized enterprise, national crane machinery designated production organizations, we have obtained mechanical engineering "design certificate", and the national issued crane "manufacturing permit",installation and maintenance, renovation and maintenance of the "License" and so on.
In the past 10 years, we are aiming at China domestic market and become a leading manufacturer in China. Also, with the help of China trading companies we have exported our products to many countries such as Vietnam, Philippines, Sri Lanka, Bangladesh, France, Dubai, Kazakhstan, Russia, Tanzania ,Peru , Newzealand,etc countries . We got 99% good feedback from the overseas customers.
Now we are not only aiming at China domestic market growth ,but also to expand the international market with our quality and price advantages. Send us an inquiry now.
The company has six functional departments, including R&D department, sales department, materials supply department, production department, QC department,after-sales department. There are 16 workshops including electrical, riveting, forging, assembly, heat treatment, machining and maintenance.
Our company produces various lifting equipment and loading and unloading. The equipment is 30,000 tons and the sales income is 360 million yuan. 18 offices and 76 sales and service agencies in power plants, industrial and mining enterprises, and port terminals.
Integrity, quality, customer satisfaction is the pursuit of Mingdao heavy workers!